Top Quality Stainless Steel Fabricators Perth
The management team at Stainless Steel Fabricators Perth has the know how and experience to produce affordable and high quality stainless items for different industries. We have the latest technology and fabrication equipment and we manufacture stainless products for mining, commercial, industrial, restaurants, large residential and supermarkets, such as kitchen benches, racking, hoppers, bowls and purpose built products in any shape, size and finish. We have an extensive range of durable and quality items including:
We provide Services to the following industries: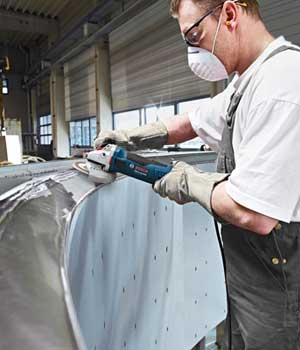 Mining
Hospitality
Commercial & Industrial
Marine
Large Residential
Construction
Health
The bulk of our work is stainless steel fabrication meaning we can manufacture your products to any shape and size including:
With a long history of working with the restaurant and catering industry we are the experts in the manufacture of benches, sinks, canopies, handrails and any custom fabrication you have in mind.
Expert Sheet Metal Fabrication
If you're in need of custom concept, our engineering services are the best in Perth. The many relationships we have built with our clients are testament to the quality of our workmanship. We build a range of items to meet client's specifications including:
We have extensive experience in folding and cutting techniques for commercial and industrial purposes and can cut and make all types of equipment from stainless metals. At SSF Perth, we work hand in hand with our customers to provide the best quality finish you can get.
Professional Quality Control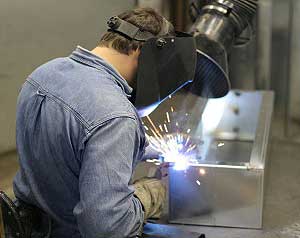 We are well known for our method of efficiency and productivity which allow us to meet strict deadlines. We provide an environment that is conscious of the health and safety requirements associated with metalwork industry. Our prime focus has been on quality control and our staff make it their top priority when working with our numerous clients. This process has evolved over many years in the business and extensive on and off site training for all our employees. We implement the latest control procedures which allow us to track the quality of your job through until completion.
Long Lasting Client Relationships
With over 20 years in the industry experience, we have earned a excellent reputation and nurtured strong relationships with a range of customer here in the Perth metro area and nationally. We only use top quality materials and machinery to ensure that we remain the leading provider for stainless products in Perth. We are happy to provide basic metal cutting and fabrication services or alternatively work with architects, designers and engineering to customise a product for your new venture. For us, it's all about delivering a personal service!
Stainless Steel Fabricators Perth WA
To find out more about our fabrication capabilities, including plasma cutting, metal cutting, sheet metal fabrication, cutting and stainless steel products, call us today on 0405 196 403 or submit an on-line enquiry form.